We're taking a look at the up and coming web design trends for 2017, as part of our commitment to great design, usability and SEO for our website design customers.
We're giving you 3 top ideas – to take in to consideration when you are creating your own site or thinking about a new website with The Brand Geeks.
1. UX // UI
2017 will continue the ever more popular UI (user interface) and UX (user experience) design.
Navigation
Humans can hold between 5 and 9 items in their short term memory. A landline number such as 496 0926 is relatively easy to remember, but something a bit longer like 085090546 is far more difficult to retain in your memory. That's why, for a long time, web developers and UX designers strived for a maximum of seven menu items (7±2) in the website navigation.But that is changing, the number of visible, main menu navigation items are now reduced to the bare minimum.
Type
Big Bold type is still a prominent feature, with the inclusion of genuine imagery. Personalised edited stock images are now a last resort. We believe it's worth investing in unique photography to capture your users imagination. In doing this, user see your services/products in a new light, rather than recycled content they've seen a thousand times before.
2. Mobile Responsive – SEO
Gone are the days of ignoring mobile design – Google will now penalise your website in its search results if your website isn't mobile accessible. (1) In fact, for businesses in Ireland this information is even more relative considering that Irish mobile phone usage is the highest in the western world. That's according to research put out by the Independent (2) in 2015.
TIP: We recommend working with a responsive WordPress theme (check your theme user guide / support to see if your theme is responsive) 
Visually Stunning
Flat Design
Google Material Design with its flat colours isn't the only approach to web and mobile app design but it continues to be popular and trendy.
TIP Working with a good graphic designer is one way, but you could also add flat icons to your website with apps like Iconion.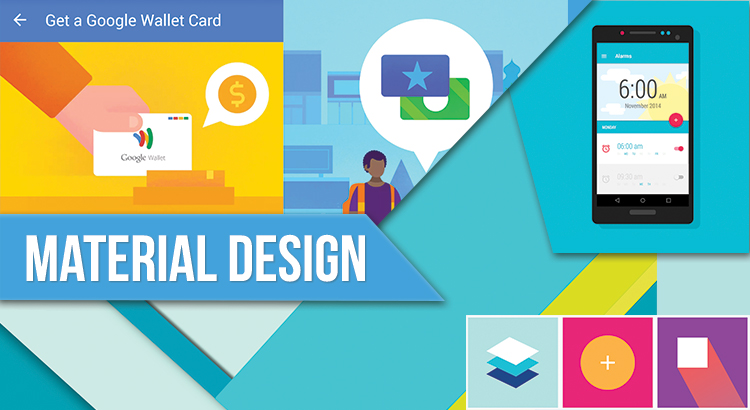 Cinemagraph
A fun new trend is the Cinemagraph. It's a great way to display movement and intrigue without the heavy upload of video. Like what you've seen in most GIF animation, cinemagraph is a product of still photo with minor elements moving on. It's nothing impressive on technique but what makes cinemagraph unique is it brings back certain part of the photo to life, thus making the entire photo more realistic, attractive and sometimes even thought-provoking, just like the magical newspaper from the movie Harry Potter.
References
Web Geeks
There is so much to think about here, but one thing at a time. Making the right impression with a great website should be your no.1 priority if you audience is primarily online. For a free consultation on a Brand Geeks website  please get in touch.
Get a FREE Proposal on your project